签到
连续0天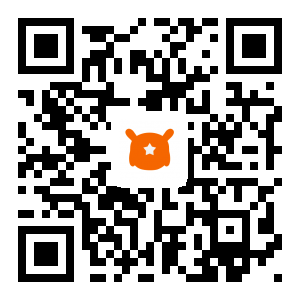 Manual Update Tutorial for 4K Mi Drone
发表在 公告与活动 2017-03-24 11:20:56 来自PC 复制链接 手机看帖
扫一扫!手机看帖更爽 71 82918
Update Version: 1077
What's New:
Optimize Camera Communication Link
Update Version: 1068
What's New:
1.solve some camera gray screen problems caused by upgrade parameters;
2.Increase the function of recovering the default system;
Update Version: 1066
What's New:
1.Add fuction of recovery system by App;
2.Increased USB network compatibility;
ps:there is some problem in 1066. If app show gray screen after firmware update,please update 1065;
Update Version: 1065
What's New:
1. Added Camera Settings include contrast, sharpness, saturation, white balance;
2. Fixed no response when taking photo of DNG;
3. Changed metering mode to average;
4. Optimized video transmission when Camera connected to Drone.
5. Fixed freeze issue when entering Media Library.
Update Version: 1062
Previous update:
1.Increased the bit rates of 1080P / 60 and 1080P / 30
2.Optimized the Camera TF card function
3.Optimized 4K mode main stream breath effect, optimized 2.5K, 1080P30, 1080P60 image quality, optimized automatic white balance
4.Solved low probability of no camera issue
Update method:
1. Fully activate Mi Drone, and format your TF card with Mi Drone App.
1) Open App, Go to Settings
2) Select Camera Settings
3) Select Format TF Card. (Note that files in TF card will be cleared after format behavior)
2. Power off the Mi Drone, remove TF card from Camera.
3. Download the attached Camera Firmware package and unzip it.;
4. Copy the firmware.bin file to the TF card root directory.
Please note: For 1065 and 1066, need firmware.bin file and update.txt file to the TF card root directory together.
5. Insert the TF card into the Camera slot, and activate Mi Drone.
6. Check the Camera's red and white light status:
1) If red light is always bright, and white light is always bright or flashes slowly, it means that camera has been started normally.
2) After 3-5s of start of camera, flash of red light / white light at the same time means that camera has begun to burn firmware through the TF card, please do not power off Mi Drone when burning firmware.
3) When the burning process complete, the camera white light goes out. Wait until the red light is always bright, white light is always bright or flashes slowly, which means the update is finished.
4) Check the Camera version in App.
PS: Update time is about 2 minutes.
1077:
下载附件1077.zip( 21.83 MB )
1068:
下载附件1068.zip( 21.5 MB )
1066:
下载附件1066.zip( 20.97 MB )
1065:
下载附件1065.zip( 21.4 MB )
1063:
下载附件1063.zip( 21.44 MB )
扫描二维码,手机查看本帖
发表