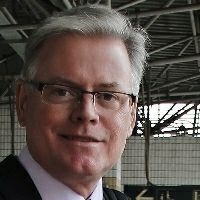 2035

积分

111

经验

960

贡献值
Ta的主页
发消息
签到
连续0天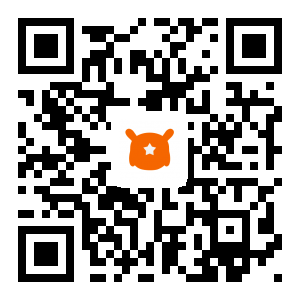 Software feature requests - UAV
发表在 晒机&评测 02-14 11:52:10 来自PC 复制链接 手机看帖
扫一扫!手机看帖更爽 1 137
Hello,
I've been flying the 4K UAV for about 6 months and despite some initial repair troubles, I really like it.
However, below are some software and hardware features I would like suggest along with some hardware and software issues I've encountered.
My background: I worked for many years at Microsoft on Video and Photo editing technologies inside of Windows along with hardware on Microsoft Surface and Xbox (https://www.linkedin.com/in/mikemorrison1/). I'm now retired in Shenzhen, PM if you would like any details or suggestions on implementing these. Thanks!
Software:
1. "Subject Lock" Mode. Allow the user to select an object or person from the live video and have the camera lock onto that position during flight.
2. "Shape Orbit" Mode. Allow the user to draw a shape on the screen then set the camera to maintain position on the center of the shape or facing outwards, forward or back.
3. Allow for slower than 1ms rotation speed in Orbit automation modes. I often process video into still images to generate panoramic photos (see attached). The problem is that the Orbit Mode is too fast at 1ms rotation so the generated video is too blurry. As a result, I have to fly orbit flights manually which is very time consuming and often generates video that is too fast because the controllers are not very sensitive.
4. Enable an SDK like Dji.
5. Get a new voice model to record the English s in the English version of the APP. The Chinese accent of the girl you use now is too strong, and almost funny at times. My daughter (age 22) offered to record these for you for free if you want to send me a list of commands for her to record :).
6. Landing / Engine Shutdown: Provide a single finger option for doing emergency shutdown. I've flown from boats and other moving platforms and the best way to land (like Dji pilots do) is to fly to a hover then grab one of the landing gears and kill the engines. Almost every time I try to land on a boat I wind up crashing because if the UAV hits the ground too hard the engines power up and it shoots back up in the air. Likewise, when I try to grab the UAV it thinks it is tangled and tries to fly away. This is dangerous and complicated by the fact that the locking mechanism on the folding legs sometimes fail (this too should be looked into). This feature would also help where there is no clear place to land (i.e. tall grass, rocky terrain, water, etc…)
7. The English UI in the English version of the APP needs to be corrected. The grammar is wrong in many cases. I could do this for you for free.
8. Corrupted video. On almost every flight now I will have one or more videos that appear to record, but when downloaded to the computer are corrupt. I have been unable to recover these videos. I'm using an original Samsung Pro+ SDXC class card.
Hardware:
1. The Silver and Gold colored propellers and UAV markings are hard to distinguish in low light. Please make the gold markings on the UAV a different shape or larger so you can see them when its dark. Or does it not matter which propellers go where?
2. Sticks on the RC should be able to unscrew from the base so that the RC can lay flat in a backpack. The stick controls seem to get out of calibration very easily when traveling. My first RC got so bad that I eventually had to have it replaced.
To reduce strain on the stick controls I've been unscrewing them so they are smaller, but you can't unscrew the stick control from the base. Please change this design for the next iteration of the RC, it will help prevent calibration issues.
An alternative to this would be to provide a hard-plastic case for storing the RC in.
3. Make the antennas on the RC detachable. This would also help when packing the UAV for travel.
As I mentioned, I'm retired and live in Shenzhen and I would love to come spend a day with your engineers and provide more details for any of these topics. I would also be interested in beta testing any future hardware or software. Alternatively I would be willing to contribute images for your marketing purposes. Just send me a private message with the contact info.
You can see more samples of my photography with the 4K UAV at my SkyPixel page: https://www.skypixel.com/user/hdtv-d0307576-f41e-4d23-9fa0-55ef28b2d768
Thanks, and again, great product!
-Mike Morrison
(Note: most of the images below are over 100 Megapixels, so these are reduiced to fit a post)
扫描二维码,手机查看本帖
发表